One of our support vessels caught this swordfish yesterday. It quickly became Kilawin - a Philippine raw fish dish in vinegar, ginger, and peppers. It was excellent!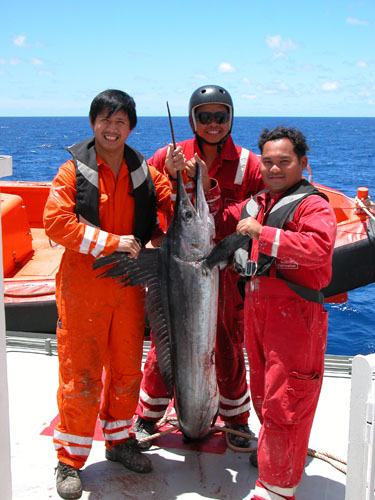 Our support vessel didn't catch this one, but he also became dinner. The pig was part of our Christmas feast which included turkey, shrimp, lobster, ham, sausages, fish, chicken, and various salads. Nobody walked away from that meal hungry!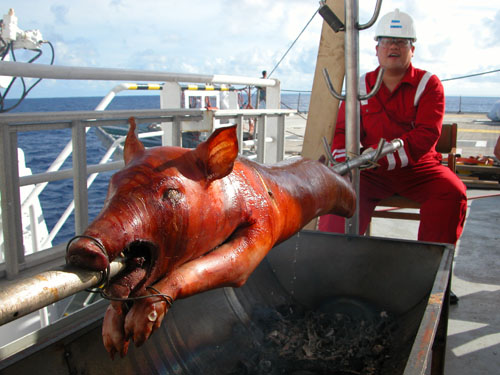 Another five work days to go out here, then a wake-up, a handover to my relief, and I'm on a flight to Uganda. As you do. The first 3 weeks we'll be doing an organized trip through Uganda, Kenya, and Tanzania. It was easier to get the permits to see the mountain gorillas of Uganda if we went with a group. Three weeks of sleeping in tents and seeing African wildlife - there are worse ways to spend time.
After the tour finishes I'll be heading off on my own for a few weeks of travel. As I'm sure you've come to realize by now, I have no real plan for that part of my break. I'll do some reading as the organized 3-weeks is coming to an end to decide what I may want to do. I'm kind of leaning towards getting to Zanzibar, trying to climb Kilimanjaro, and possibly seeing the gorillas again in Rwanda, but all of that is subject to change - just the way I like it.
Anyway, there should be some more posts and photos on the other end of that adventure, so stay tuned……