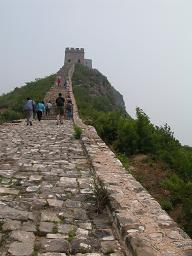 Had a little time on my hands here in Xian, so thought I'd beam out a quick update. I'm a few days into another trip, and by all indications it should be another good group. I once again have a small group (5 passengers), so we should be able to do more things than I can attempt with a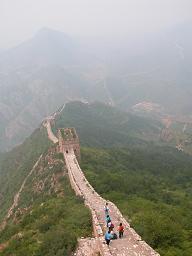 larger group. We'll see.
We met in Beijing on June 6, and headed to the Great Wall the following day. This trip goes to a part of the wall at Simatai, which is a more remote section about 3 1/2 hours from Beijing. It was the ending point for the walk I did back in March from Jinshanling to Simatai. It's a shame that I didn't have my camera for that first walk, as this time it was extremely foggy and hard to see anything. We had a nice little 3-hour walk along the steeply inclined wall, but what should have been fantastic views of the wall snaking over the hills in the distance was shrouded in mystery. Maybe next time.
That evening some of the group went to a Kung Fu show, the others met up with friends or wandered the city, and I met up with some other leaders for all-you-can-eat Russian food, which included all-you-can-drink beer/vodka until 9 PM. We stocked up before the cut-off time, and were able to keep going until about 2 AM. Be afraid…be very afraid!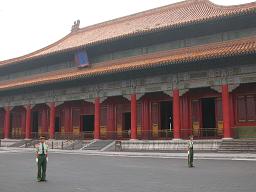 Way too early the next morning I met the group, and a local guide, for a visit to the Forbidden City. I was able to get some rare pictures of the buildings without the typical throng of people in the foreground, as there was a Belgian dignitary visiting and so the general public was kept to one side and out of my viewfinder.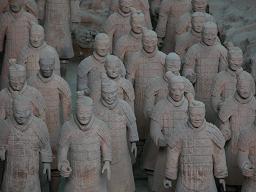 The rest of the day was a free day until 6:30 PM, when we were off on our first overnight train journey, a 13-hour trip to Xian. We got settled into our hotel, had an orientation walk, and then free time until we all met up again at 1 PM for the bus out to the Terracotta Warriors. There were definitely more tourists there this time than in March, and I'm sure it's only going to get worse in the coming months. At least this time I had my camera, so was able to take a few poor-quality shots in the darkened enclosure.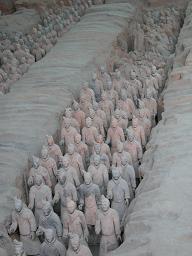 Dinner in the Muslim quarter last night, followed by a bit of a stroll and a beer with my group and another leader completed the day. Today is a free day until we catch the 10:30 PM overnight train to Lanzhou.
In Lanzhou we'll immediately catch transportation to Xiahe, and the large Tibetan monastery there. I'm looking forward to getting into Gansu Province and seeing the Tibetan grasslands there, as many say that it's actually more Tibetan in character than the Tibetan Autonomous Region. We'll slowly make our way towards Chengdu - even having a homestay along the way, before flying into Tibet on June 17th.
Anyway, that's about it from this end. I hope all is going well in your part of the world, and I'll catch you later.